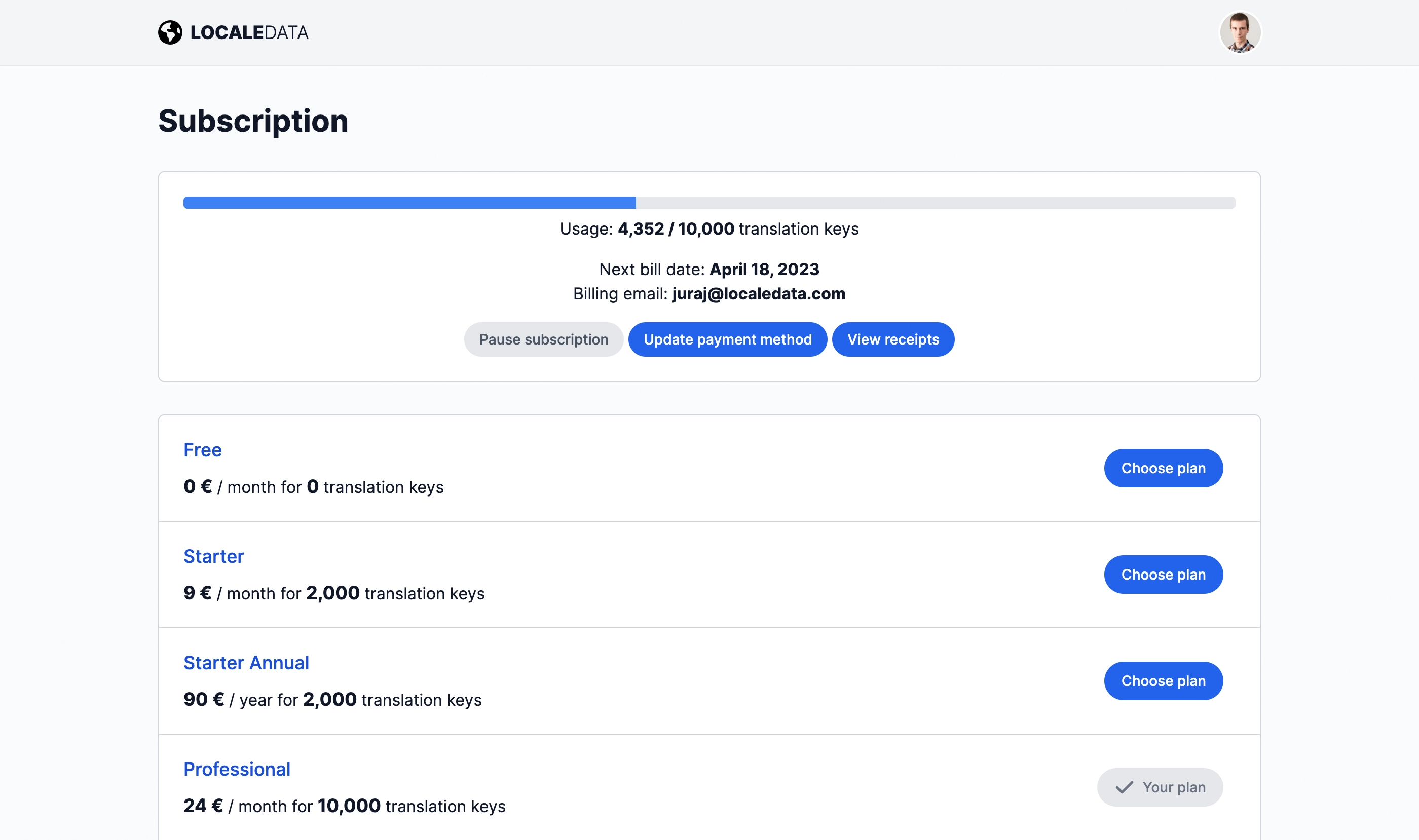 All LocaleData subscription plans include unlimited projects, project members and languages. You are limited only by the total number of translation keys you can have in your projects - phrases that can be translated into multiple languages. That means you can have one phrase translated into many languages, and it will count only as a single used translation key.
You can also use LocaleData for free, if you only need to work on projects owned by other users. However, if you want to create your own projects, you will need to subscribe to a paid plan.
You can upgrade or downgrade your subscription anytime. This action will take effect immediately and your subscription costs will be prorated. The unused portion of your billing cycle will be applied as a credit. The cost of the new plan for the rest of the billing cycle will be added to your next billed amount.
You can also pause your subscription and restart it when you wish instead of cancelling the subscription and having to re-enter your card details and make a new purchase.
After your subscription expires, you will not be able to continue working on the projects you own. Your data will not be deleted, so you can easily resubscribe later.